House, Picket Fence
Bucks County, Pennsylvania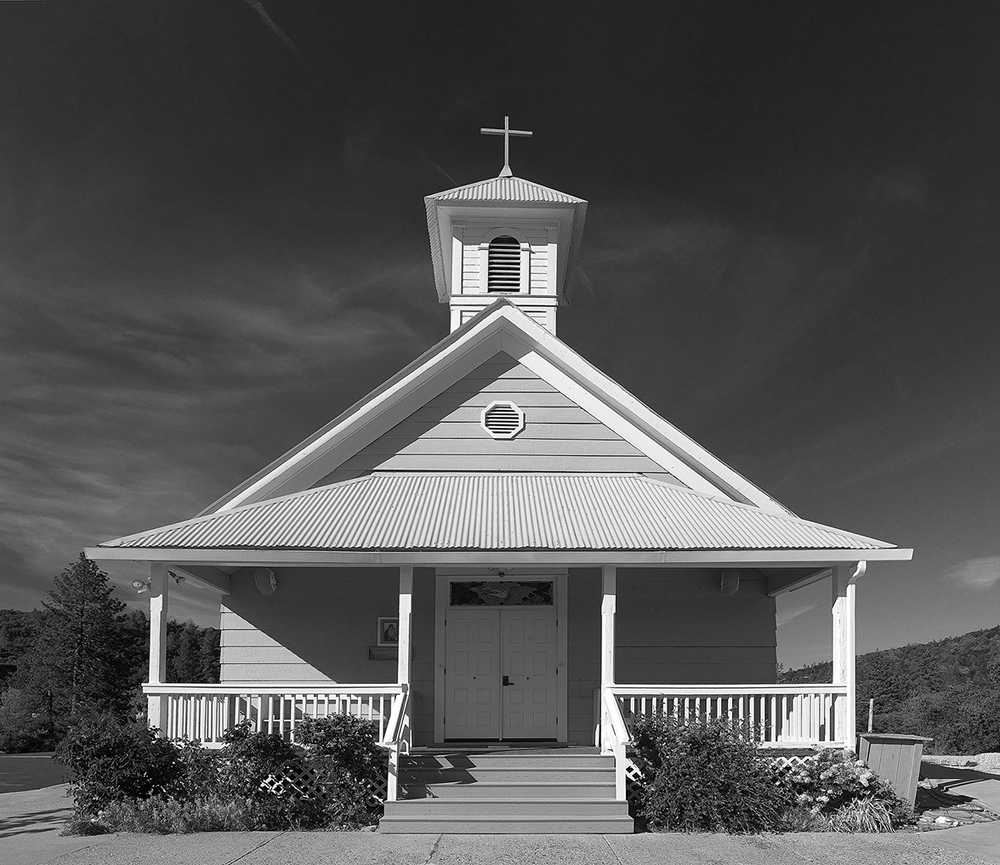 Our Lady of Mt. Carmel Church
Groveland, California
(near Yosemite National Park)

Bridgeport Community Church
Doc Grant's Restaurant
Rangeley, Maine
"Doc" Grant's Restaurant , now closed, marked its location with a sign stating the restaurant was "Halfway between the Equator and the North Pole" - 3,107 miles in each direction. This is a slight exaggeration as the actual coordinates are not exactly at the halfway point. No doubt, however, the slogan provided memorable advertising.
Flag Shadow, July 4, 2013
Mora Valley Oil Company
Cleveland, New Mexico
Comment from a friend:
"Great combo of elements - trucks, gas pumps, a tractor and a nice sky. Wonderful Americana image."
Cedarburg Dairy
Port Washington, Wisconsin
God's Country
Drink Milk
for Health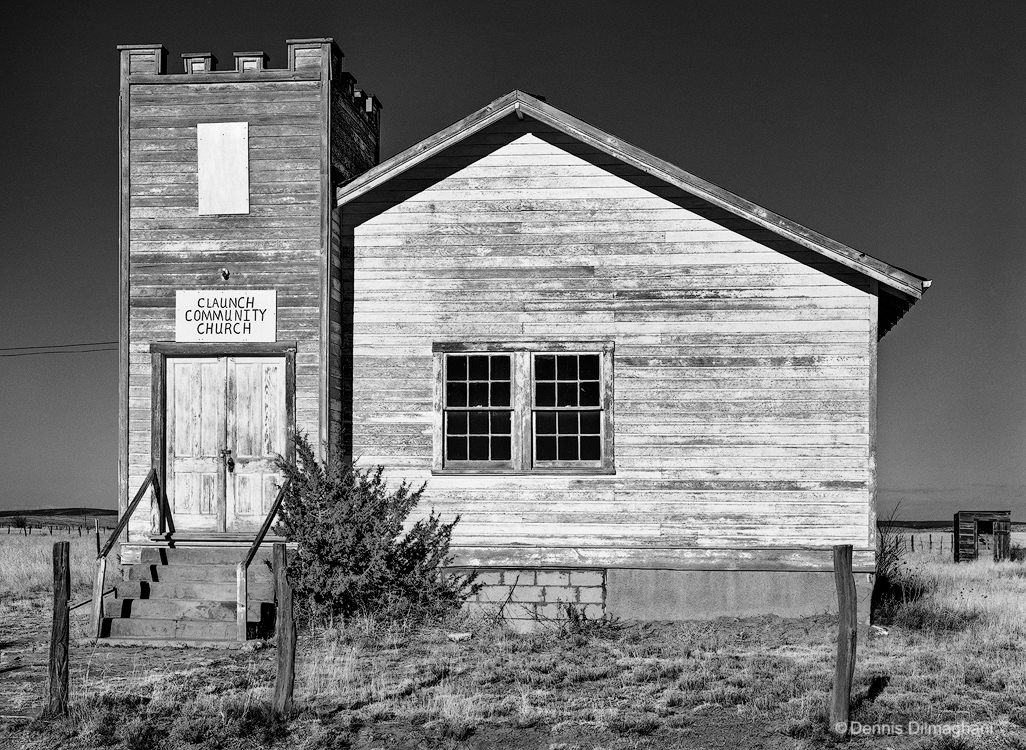 Architecture